Styles Performed / Known:
Born On:
26th, January 1976
Place of Birth: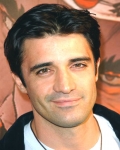 Dance style Gallery
Boogaloo originated in United States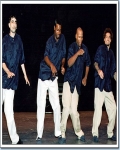 Boogaloo is a genre of Latin music and dance that was popular in the United ... more
Description:

Gilles Marini is a French actor from Grasse, Alpes-Maritimes, Provence-Alpes-Côte d'Azur, France. He worked as a baker in his father's bakery from his 8 years and graduated from high school, Then he joined the French army and was stationed in Paris, where he was a fireman for the famous Brigade des Sapeurs Pompiers de Paris. There he met Fred Goudon, a famous photographer who introduced him to the world of modeling. He is most well-known for playing the role of Dante in Sex and the City: The Movie and has been seen on the television shows Ugly Betty, Dirty Sexy Money, Criminal Minds, Windfall, as well as several daytime dramas, including The Bold and the Beautiful and Passions.