June 30th, 2009
New Tang Dynasty Television (NTDTV), whose mission is to refresh traditional Chinese culture, hosted a competition at Tribeca Performing Arts Center.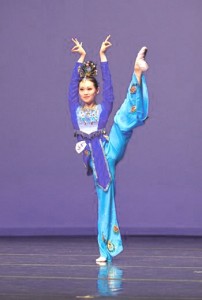 The competition is part of their sequence of nine competitions highlighting Chinese culinary art, photography, Chinese martial arts, figure painting, violin, vocal, piano and Han couture fashion design.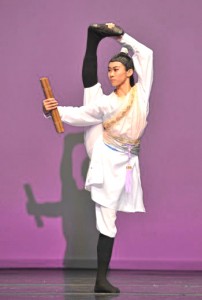 The contestants were compulsory to exhibit their knowledge and talent of traditional Chinese dance before a board of six judges, where all are graduated in the top dance schools in mainland China and Taiwan.
Posted in Competitions, Dance Competitions | 1 Comment »
June 26th, 2009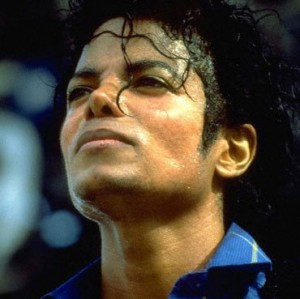 "King of Pop" Michael Jackson , a central figure in popular music and dancing techniques such as the robot and the moonwalk, the first African-American entertainer to get a strong crossover subsequent on MTV, died today (June 25, 2009) morning.
Michael Jackson was reported that he collapsed in Holmby Hills, Los Angeles at a rented home.  He fell into coma stage and died shortly after being rushed to the UCLA (University of California, Los Angeles) Medical Center. The cause of death is said to be cardiac arrest.
Posted in Regrets | 1 Comment »
June 15th, 2009
This summer, Chautauqua Dance and North Carolina Dance Theatre, returning for its ninth year in residency at Chautauqua, revere three distinguished women who have helped shape dance from both on and off the stage. Celebrations will highlight the achievements of legendary New York City Ballet ballerinas turned master teachers Patricia McBride and Violette Verdy, and internationally acclaimed costume designer A. Christina Giannini. In 2009, each of the women marks two decades of involvement at the Chautauqua Institution.
The Costumer on a Bicycle
A. Christina Giannini is known affectionately by those who work with her as simply "Stia." Chautauqua Dance's resident costume designer since 1989, Giannini is a familiar figure around the grounds, riding on her bicycle to and from the Dance costume workshop. Giannini has costumed ballets for companies around the globe, including Alvin Ailey American Dance Theater, Jose Limon Dance Company, Royal Danish Ballet and Ballet National de Caracas. Her work has twice earned her Venezuela's equivalent to an Academy Award.
The Ballerina in Red Shoes
2009 is a banner year for Violette Verdy, who will receive France's highest distinction as Chevalier (Knight) of the National Order of the Legion of Honor this June. The honor is bestowed by French President Nicolas Sarkozy, and was originated by Napoleon Bonaparte.
Verdy's notable career began before her days as a celebrated New York City Ballet principal dancer under the legendary George Balanchine. The French-born Verdy performed with Roland Petit's Ballets de Paris, Ballet Rambert, London Festival Ballet, and American Ballet Theatre. Balanchine created copious roles for her, among them Sonatine, which she danced with Bonnefoux. After her performance career, Verdy became the first female artistic director of the Paris Opera Ballet, and led as co-director of Boston Ballet for four years. In 1983, Bonnefoux invited Verdy to join the faculty at Chautauqua Dance. She subsequently taught and choreographed for the program a total of 20 years.
The All-American Star on the lake
Although many stars may be known for temperamental displays of drama, Patricia McBride's stardom draws from her ebullience and light, effortless virtuosity. Even more, her bright and welcoming personality could transform into complex, even murderous, characters onstage. Dance critic Robert Gottlieb writes of McBride during her early days at New York City Ballet, "She was small, very pretty, energetic, and alluring, and as useful to [choreographer Jerome] Robbins as to Balanchine."
Posted in celebration | 3 Comments »