November 27th, 2009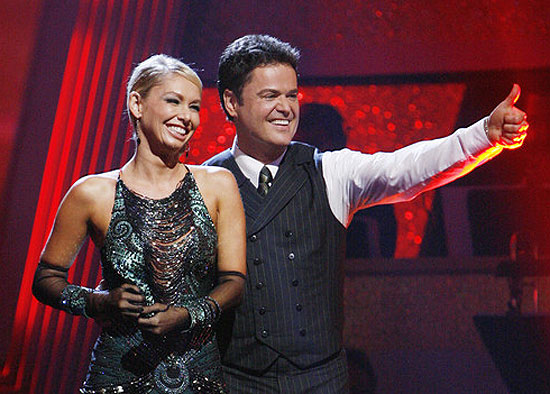 Donny Osmond is the winner of Dancing with the Stars Season 9! He beat Maya and Kelly where the other final contestants with him. Donny is ought to have the recognition because he beat his competitors who were half his age. Yes, he is that supple at 51! And at present, he is the oldest person to win a TV ballroom dancing contest.
Donny told Entertainment Weekly, "I don't think I've worked harder for any accolade than I have this one."
It is his sheer determination, rigorous practice, and training that made him achieve this accolade. . He also watched his diet closely.
Donny and his dancing partner Kym Johnson gave a very lively performance that met the expectations of the judges and viewers'.
Tags: Dancing with stars
Posted in Dance Competitions, Dancing with stars | 2 Comments »