November 6th, 2009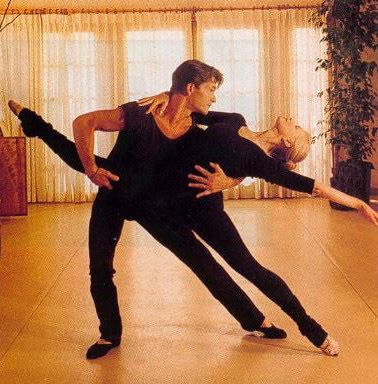 Paying respect to late actor Patrick Swayze, dancers in New York City honored him with a posthumous honour for his contribution to the industry. The star, who lost his battle with cancer earlier this year (Sept09), skilled as a ballet dancer before he began his career on Broadway with roles in hit musicals 'Grease' and 'Chicago'.
His fancy footwork helped him to land his breakthrough film role in 1987 movie 'Dirty Dancing', reports The Daily Express. Swayze's widow, Lisa Niemi, was present at the annual fundraiser for Career Transition for Dancers— a aid organization which helps dancers whose careers have been cut short by injury.
She went to the stage to collect the Rolex Dance Award on Swayze's behalf. And in a tearful acceptance speech, she said that her husband is now "dancing with the angels."
Posted in Ballet Dance, Dance Show | No Comments »
February 18th, 2009
"Balanchine and Bujones" was a program launched by Orlando Ballet Company on Friday with elating dance by the two B's George Balanchine and Fernando Bujones. In spite of the change of directors and economic recession, the new director of the Orlando Ballet Robert Hill made it a HIT.
The first half showcased George Balanchine's light and moody ballet and the second half was taken over by best of Fernando Bujones comprehensive compilation. It was tough for the audience to decide who the best was, whether it was George Balanchine the greatest choreographer of the 20th century or Fernando Bujones the magnificent dancer who restructured Orlando Ballet Company.
The show began with George Balanchine's Valse Fantasie, a Balanchine style with flying footwork and meltingly elegant arms to the pulse of Mikhail Glinka's music, which will make our hearts, melt. Balanchine's grand Gershwin-suite style showcased his talent as his touch of speed and embraces the classical Russian ballet, which testifies it to be the American ballet.
Bujones Clair de Lune, a lyrical duet accompanied by Jacqueline Compton and performed with piano onstage gave the show a poignant touch.
George Balanchine's light and moody ballet
'Balanchine and Bujones
Tags: International Balllet dance style
Posted in Ballet Dance, Dance Styles | 1 Comment »