December 8th, 2009
Keisha Grant's dance company is a new innovative and modern Dance Company that organized an education programme in 2008 (the year the company started).
After completing the projects successfully, with a growing interest the company is now expanding its dance team to participate more freelance Dance Practitioners to deliver short and long term contracts for Extra Curricular and Community projects that will take place in 2010.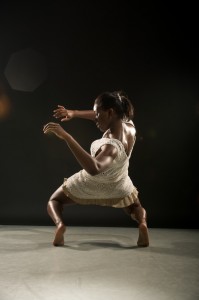 In addition to the most talented dancers, who inspire and teach the next generations of dancers, the people who have the capability to plan effectively and deliver informative sessions for participants are also invited. They are also eager to get Qualified Teacher Status dancers, even though this is not essential.
If you are a flexible, skilled and reliable Dancer who can perform well in Two or more of the following styles have a wonderful opportunity: Hip Hop, African, Latin, Capoeira, Contemporary, and Street Jazz
To apply send your CV, a short profile about you with your photograph within January 10 to info@keneishdance.com. For more information visit www.keneishdance.com.
Tags: Dance opportunity, Dancing with stars
Posted in Dancing with stars | 2 Comments »