May 8th, 2010
Blackpool Dance Festival-2010
The much awaiting Blackpool dance festival has started and it will be held until 20th November, 2010.
In 1920, the first Blackpool Dance Festival was held in Winter Gardens. Waltz, Two Step and Foxtrot were the dance sequences evolved at that period. There was one Competition each day and on the fourth night, one dance was chosen as the winner. It was decided that there would be no festival in 1927. In 1929, the festival was revived again.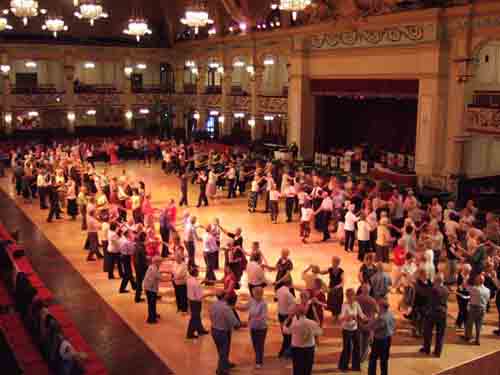 Blackpool Dance Festival became more popular in 1931 with the introduction of the British Professional and Amateur Ballroom Championships. For the Amateur event about 250 preliminaries and 40 District Finals were held throughout the country. The winner of these gets a chance to dance in the Grand Final at Blackpool.
British National Championships is the festival held in the Empress Ballroom for British competitors alone. Mrs.Ilett was one of the developed this festival as the most famous event in the world.
Event Venue:
Winter Gardens
Church Street
Blackpool
FY1 1HW
Event Dates:
Blackpool Junior Dance Festival – 5th to 10th April
Blackpool Dance Festival – 28th May to 4th June
British National Dance Championships – 18th November to 20th November
Dancers from all over the world started participating in this festival which made this the most famous event in the world.
Posted in Uncategorized | No Comments »