December 23rd, 2009
Leaning her body off a steep ledge, a lady dived towards the ground and landed facedown over a blue foam carpet. Running at high speed, a guy evaded a swinging cement cinder block while jumping into the air. This type of dangerous dance is very rare, but STREB is not a normal dance company.
Daredevil is the name of this dangerous dance troupe and the founder of this gang is Elizabeth Streb. While studying dance in university, Elizabeth Streb felt that traditional dance styles didn't push her body and mind much.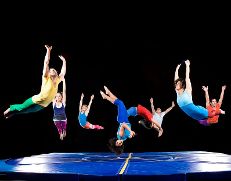 In 1975, Streb started a dance company, later she got a passion of learning a lot about the effect of movement on matter, and so she studied math, physics and philosophy at New York University. Using the utmost physical limits as her canvas, she started to increase her dance routine to farther extreme, using large-scale industrial prop and meticulous, more dangerous, steps. She says, in this way she has a great attraction for the achievements of Olympic athletes.
Their future performance in Vancouver will be the troupe's first performance on Canada's west coast. According to Streb, local viewers will never have seen a dance like it before, "This will be a great bold new form of entertainment"
Tags: Dance festival, Dance style, Dancing with stars
Posted in Dance Show, Dance Styles | No Comments »
December 8th, 2009
Keisha Grant's dance company is a new innovative and modern Dance Company that organized an education programme in 2008 (the year the company started).
After completing the projects successfully, with a growing interest the company is now expanding its dance team to participate more freelance Dance Practitioners to deliver short and long term contracts for Extra Curricular and Community projects that will take place in 2010.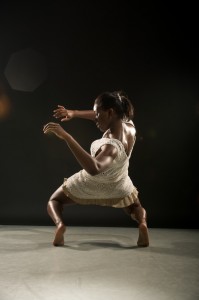 In addition to the most talented dancers, who inspire and teach the next generations of dancers, the people who have the capability to plan effectively and deliver informative sessions for participants are also invited. They are also eager to get Qualified Teacher Status dancers, even though this is not essential.
If you are a flexible, skilled and reliable Dancer who can perform well in Two or more of the following styles have a wonderful opportunity: Hip Hop, African, Latin, Capoeira, Contemporary, and Street Jazz
To apply send your CV, a short profile about you with your photograph within January 10 to info@keneishdance.com. For more information visit www.keneishdance.com.
Tags: Dance opportunity, Dancing with stars
Posted in Dancing with stars | 2 Comments »
November 27th, 2009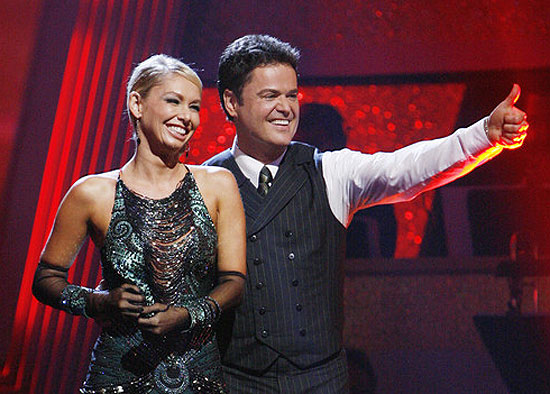 Donny Osmond is the winner of Dancing with the Stars Season 9! He beat Maya and Kelly where the other final contestants with him. Donny is ought to have the recognition because he beat his competitors who were half his age. Yes, he is that supple at 51! And at present, he is the oldest person to win a TV ballroom dancing contest.
Donny told Entertainment Weekly, "I don't think I've worked harder for any accolade than I have this one."
It is his sheer determination, rigorous practice, and training that made him achieve this accolade. . He also watched his diet closely.
Donny and his dancing partner Kym Johnson gave a very lively performance that met the expectations of the judges and viewers'.
Tags: Dancing with stars
Posted in Dance Competitions, Dancing with stars | 2 Comments »