Styles Performed / Known:
Born On:
12th, January 1968
Place of Birth: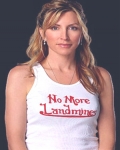 Dance style Gallery
Contra originated in United States
Description:

Heather Anne Mills is an English charity campaigner and former model and the former wife of musician Paul McCartney; during the marriage she was called Heather Mills McCartney. Mills has an older brother, Shane, a younger sister, Fiona, and a half-sister, Claire. Mills started her own model agency, in 1986, and married Alfie Karmal, on 6 May 1989, but divorced in 1991. Mills was living with her ski instructor, Milos Pogacar, in Croatia, in 1990, just before the Croatian War started, and later organized supplies for Croatia, accepting modeling assignments in Austria to pay for the trip.