BALLROOM DANCE
Want to become a ballroom dancer you are in the right place. Ballroom dancing originated in western countries like Italy, spain, USA and has now become popular all over the world. Today ballroom dancing has spread to almost all the countries. Few types of ballroom dances are Argentine Tango, Waltz, Cha-Cha-Cha, Foxtrot, Ballroom Rumba, Ballroom samba, westcoast swing, ballroom jive etc


Fees For Ballroom Dance Class
1500 Per Month (3 Days Per Week)
Ballroom Tango: Want to enjoy a night out with friends or a great evening in a social bar, Tango dance can give you great experience and pleasant feeling. Tango is very popular in Chennai and we have dedicated clubs practicing only Tango. Tango has few different versions like USA tango and Argentine Tango. Argentine tango is popular in Chennai. Dance and Dance company teaches argentine tango for all ages. Tango dance does not have age restriction. Since it is simple and easy to learn it can be leant in any age you want.
Foxtrot: There are 2 types of Foxtrot the regular one and the quickstep foxtrot. Foxtrot is a great ballroom dance, there is a lot of interest recently when it comes t foxtrot dancing. If you are stressed out after a day's work doing foxtrot gives you great feeling. Dance has been a known stress reliever and foxtrot is no exception. Any dance that is easy to learn and can be practiced for a long duration are always fun. Foxtrot is similar to waltz where dancers make long strides on maximum movement on the dance floor. Foxtrot is also extremely romantic dance, if you find the right partner you will enjoy dancing foxtrot. To learn Waltz Dance call us on 9840311014
Waltz: This is one of the most famous ballroom dance. Waltz dance is featured in many Hollywood movies. Remember the dance where you see the couple take long smooth strides across the dance floor? If you have seen it then you most probably saw them dancing waltz. Another very romantic and simple dance, It is an ideal dance for marriage / wedding choreographies. We get enquires for waltz dance for wedding than many other dance. We do waltz marriage choreography. Our dance school is one of the only few dance academies in Chennai which teaches waltz. Our choreographers are trained very well in waltz and give you one on one dedicated training to become a great social dancer or an expert performer.
Ballroom Samba: Ballroom Samba is completely different from Brazilian samba. Brazilian samba is an high energy dance, danced primarily in the country of brazil. But ballroom samba is totally different. It is a very simple and soothing dance. Ballroom Samba is a partnering dance while Brazilian samba is mostly solo dancing.To Learn Ballroom Samba contact us Click here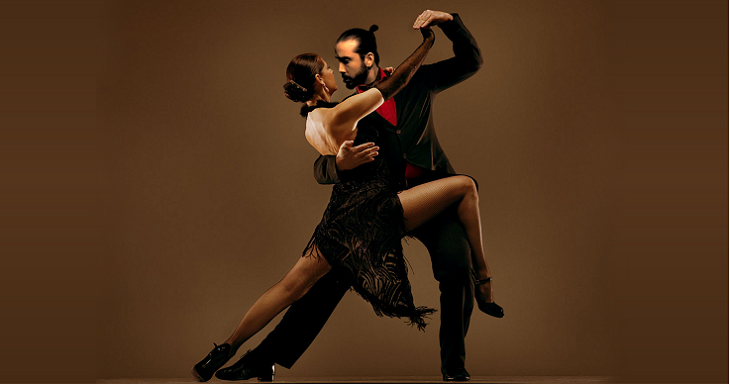 Argentine tango: Dance and Dance school teaches tango for all ages. For more information on tango dancing at Dance And Dance refer the tango dance pageClik here.
Westcoast swing: Originated from the super energetic swing dance, west coast swing has evolved to nothing like the original. West coast swing dance is a partnering dance which is mainly practiced by matured couple who show their wonderful skills both in social dance floors and on stage performances or on performance dance floors. Countries like USA conduct regular west coast swing competitions. West coast swing is practiced all over USA and in many other western countries. It is slowly getting established in countries like india, Japan , China etc.
Ballroom Rumba: Have you heard of Rumba music. It sounds amazing and very pleasant to your ears. Rumba dance is no exception. It is a gift to your eyes. People admire you when you dance Rumba with the necessary essence. Rumba is quite popular now and a popular dancing in social dancing circles. Rumba is considered one of the most Romantic of all latin dances. If you think Bachata, Kizomba is romantic think again, Rumba can be way more than that. Partners who know each other can become seriously romantic on dance floors. If you get the right partner Rumba can give you heavenly experience. Rumba has a very beautiful Cuban motion to it.To join Ballroom rumba dance in our studio contact us Click here
Ballroom jive: Jive dancing in Chennai has been there for more than 10 years. When I was young I used to go to swingers dance academy in Kilpauk garden road, kilpauk to learn jive. Jive is a form of swing dance where partners compromise each other with top class hand and foot co-ordination. Ballroom jive is not like the high energetic jive. Though the steps are very similar but it is much slower and more romantic. Dance is a great way to keep yourself fit, relieve stress and enjoy life to the very end.
If you want to join Ballroom Dance in our Chennai Dance and Dance Academy Click here