Dedicated Dance Fitness Course
"DanceStrong: Sculpt Your Body, Move Your Soul!"
Overview of Dedicated Dance Fitness Course
Get enrolled today! The comprehensive training course starts from the first week of September. It is an effective 6 months course with 5 dancing classes in a week. Fees of 30, 000 is charged per student- 5,000 per month. After the course completion you will be taken directly into Dance and Dance Company Chennai as a part of the troop. Once you complete the course, you can see yourself trained as an energetic professional dancer. Don?t miss this opportunity!
Welcome to our Dedicated Dance Fitness Course in Chennai, where the spotlight is on making you a master of the diverse dance styles that pave the way for success in today's dynamic dance industry. Geared towards dance enthusiasts aged 5 to 30, this comprehensive training program is your gateway to becoming a skilled and versatile dancer.
The dedicated dance fitness course is primarily kicked on to make you master the various dancing styles that are required for successful entry into today?s dance industry. Dancing enthusiasts between 5- 30 years are allowed to enroll in this comprehensive training program. Include you as a part of our skilled dancing team. Get trained in diverse dancing styles ranging from regional to western free styles. Only limited students are admitted to each batch.
You will be trained in 3 - 5 different styles of dancing notably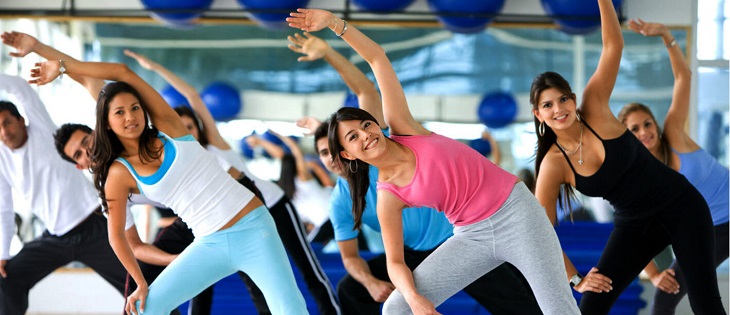 * Latin ( Salsa, Bachata, Merengue, Cha-cha-cha ),
* Swing ( East Coast Swing, Jive, Charleston, Lindy hop, West Coast Swing),
* Afro Brazilian and Afro Caribbean,
* Free style, etc.
Comprehensive Training
Our Dedicated Dance Fitness Course in Chennai is meticulously designed to provide you with a deep understanding of a wide array of dancing styles. From traditional regional dances to the latest Western free styles, we've got you covered.
Join Our Expert Team
By enrolling in this program, you're not just a student, you're becoming a part of our skilled dancing team. Our instructors are dedicated professionals who are passionate about sharing their expertise and guiding you towards dance excellence.
Diverse Dance Styles
Prepare to be amazed as you delve into a diverse range of dance styles that will enrich your dancing journey. Some of the styles you'll master include:
Latin Styles

Immerse yourself in the rhythms of Latin dance, including Salsa, Bachata, Merengue, and Cha-cha-cha. These energetic and expressive dances will ignite your passion for movement and rhythm.

Swing Styles

Swing into action with East Coast Swing, Jive, Charleston, Lindy hop, and West Coast Swing. Experience the joy of partner dancing and the lively footwork that defines these iconic styles.

Afro Brazilian and Afro Caribbean

Explore the rich cultural heritage of Afro Brazilian and Afro Caribbean dances. These styles fuse vibrant rhythms with meaningful storytelling, creating a unique and impactful dance experience.

Freestyle

Let your creativity run wild with freestyle dancing. Express yourself through movement as you explore your own unique dance style and discover the freedom of self-expression.
Limited Class Sizes
To ensure personalized attention and effective learning, we admit only a limited number of students per batch. This guarantees that you receive the guidance and support you need to excel in your dance journey.
Join Us Today
Are you ready to transform into a versatile and confident dancer? Our Dedicated Dance Fitness Course in Chennai is your pathway to mastering multiple dance styles, enhancing your fitness, and immersing yourself in the world of dance. Don't miss the chance to become a part of our dance community and create memories that will last a lifetime. Enroll now and step into a world of rhythm, movement, and artistic expression.
For more queries email us at danceanddancestudio@gmail.com or call us 9840311014 or contact us Click here
To know more details about class timings Click Here