CHA CHA DANCE
Cha Cha Cha is a very popular dance of the social Latin-American dances. It is a type of Mambo / Rumba which is highly dynamic and flirtatious; the Cha-Cha-Cha is full of passion and energy. This dance has its roots from Cuba and later on in New York, the cha-cha dance styles have varied over the past years into the Ballroom, Disco, Cuban, and Round dance cha-cha styles are different from each other with the techniques and speed.
The Cha Cha Cha can be danced to any type of Cuban music or Latin pop / rock. The Cuban Cha - Cha is a very sensual and seductive dance which has the ability to make everyone look good. The Cha-Cha is a vibrant, flamboyant and yet playful dance which gives it a unique sense of fun for the dancers as well as the audience. Cha-Cha is all about the way the body moves according to the rhythm and beat of the music, and thus connects the audience and the dancers as one.

Fees For Cha-Cha Dance Class
1500 Per Month (2 Days Per Week)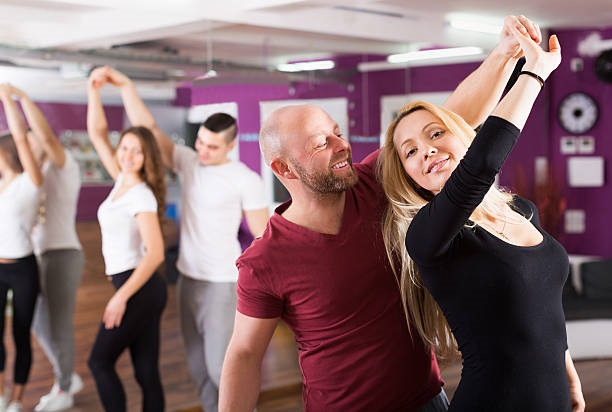 Cha-Cha Dancing in the Present!
Nowadays, dancing the Cha-Cha has a modern twist, youngsters have taken to modifying it to suit the present times and music. Cha-Cha not only means just dancing, it means keeping counts in your head, moving according to the steps of the beats, good foot work movement. The Cha-Cha Dance is almost spectacular to dance as well as watch. This one of the most popular and recognized dances of all because of its catchy phrase for its rhythm "Step, Step, Cha, Cha, Cha"
Cha-Cha-Cha----ING!
The Cha-Cha dance is an international ballroom dance with is energetic and has a steady beat. For all you dance lover out there - be sure you are gonna get noticed! As the Cha-Cha is one of the hottest and sexiest dances on this planet.
View more about Cha-Cha at Dance And Dance Studio! Chennai.
For more queries email us at danceanddancestudio@gmail.com or call us 9840311014 or contact us Click here
To know more details about class timings Click Here