ZUMBA DANCE
Zumba- the latest fitness craze
Zumba- Vigor and vitality of Bollywood dance…
Zumba dance is a Latin-inspired cardio aerobic dance tempo that integrates upper and lower body dance aerobic moves merged with a spice of Latin dance. This combination of Latin and International music is fun and effective. The best part about Zumba dance is that you need not be calculative about the dance steps and moves. All you have to do is just stop thinking about the workout and lose yourself in the music.
Taking you to a different level, it will help you tone up and become super-active and flexible. Working wonders for you, you will find the fitness quotient to be interesting in addition.
Toning and strengthening for your legs and glutes, you will get fit… It is a potent workout that burns away your calories in style.
Fees For Dance Zumba Class
Zumba 75 walkin class
Monthly 700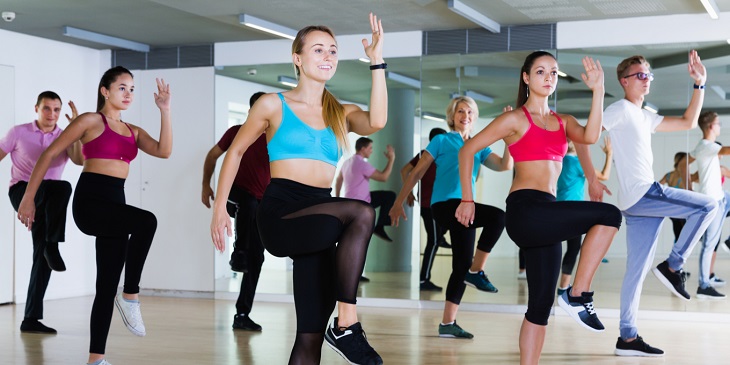 Each and every Zumba class you attend will exude a party feel, all you have to do is move your body, follow the lead of your instructor and enjoy yourselves while dancing- it's fun and easy! Joining Zumba classes will help you burn some calories thereby you will get fitter by the day.
Find yourself in shape at the dance-fitness party by joining our Chennai Dance and Dance Zumba classes today. All you have to do is justget down to us and we will help you experience what a Zumba class really feels like. You will become hooked by the explosive energy that comes out of the Zumba dance rhythms.
View more about our Zumba dance - ultimate dance fitness party
Grab the opportunity! Join our Dance and Dance Academy, Chennai.
For more queries call us 9840311014 or contact us Click here
To know more details about class timings Click Here