LATIN DANCE
Welcome to the vibrant world of Latin dance, where rhythms pulse through your veins and movement becomes a captivating expression of joy and emotion. Our Latin dance program offers an exhilarating journey into the heart of Latin American culture, music, and dance forms. Whether you're a beginner or an experienced dancer, our classes are designed to immerse you in the infectious energy and sensuality that define Latin dance.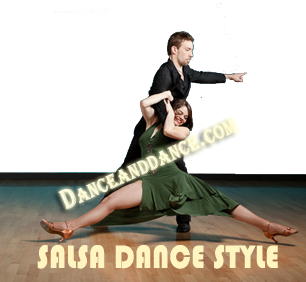 Salsa Dance
What is this thing called "Salsa"? Didn't you ever wonder what the word "Salsa" meant or its history? I don't think it something which can easily be defined, as it does not arise from one specific place or person. But it is a combination of multiple roots and cultures as well as the creativity many people. In general, Salsa evolved as a refining of many Latin and Afro-Caribbean dances.The enchanting realm of salsa dance, where rhythm, passion, and connection come together in a whirlwind of movement. Our salsa dance program invites you to experience the electrifying beats, sultry steps, and vibrant culture that define this iconic dance style. Whether you're a newcomer or a seasoned dancer, our classes provide a journey into the heart and soul of salsa.
Salsa originated from Cuba in the 1920's as a meeting point of Spanish and African cultures, it is a partner dance and when executed it looks beautiful. There are various creative and great sets with can set the dance floor on fire when they are performed. Very popular through Latin & North America, Europe, Australia, Asia and Middle East, but now it is becoming a global phenomenon.
Experience Salsa's Magic Join us to delve into the rich history of salsa dance. From its humble beginnings to its current status as a global phenomenon, salsa invites you to become a part of its vibrant narrative.
Fees For Salsa Dance Classes
Time:
Tuesdays and Thursdays -8 to 9 PM
Price:
Per head 150 per class ( 1 hour ) 8 hours - 1000.
Salsa dance classes for Intermediate Dancers

Time:
Monday and Sundays - Monday 8 to 9.15 , Sunday - 5 - 6.30 PM
Price:
Per head 150 per class ( 1 hour ) 8 hours - 1000.
For more queries email us at danceanddancestudio@gmail.com or call us 9840311014 or contact us Click here
Bachata Dance
The Bachata Dance is of Dominican Republican heritage, and danced widely around the world. Latin dances have transformed the world with its charisma and charm. It has charged the world with its beats and counts, it looks so beautiful that everyone watching it wants to "get on their feet and start dancing".
Latin dances are the products of innovation; it's an experiment and creation of something called dance. The Bachata is an innovative Latin dance which focuses on the hip and foot movements according to the beat and rhythm of the music. To do the Bachata one has to have their soul in the dance as it is danced whole heartedly.
Bachata dance, a captivating and intimate partner dance, has a history as rich and expressive as its movements. Let's take a quick journey through the evolution of bachata dance, from its humble beginnings to its worldwide recognition.Bachata dance traces its origins to the Dominican Republic during the 1960s. Emerging from rural communities and marginalized neighborhoods, bachata was initially a form of expression for the working class. It was often accompanied by guitar-based music, laden with themes of love, heartache, and daily life.
Cha Cha Dance
Cha Cha Cha is a very popular dance of the social Latin-American dances. It is a type of Mambo / Rumba which is highly dynamic and flirtatious; the Cha-Cha-Cha is full of passion and energy. This dance has its roots from Cuba and later on in New York, the cha-cha dance styles have varied over the past years into the Ballroom, Disco, Cuban, and Round dance cha-cha styles are different from each other with the techniques and speed.
The Cha Cha Cha can be danced to any type of Cuban music or Latin pop / rock. The Cuban Cha - Cha is a very sensual and seductive dance which has the ability to make everyone look good. The Cha-Cha is a vibrant, flamboyant and yet playful dance which gives it a unique sense of fun for the dancers as well as the audience. Cha-Cha is all about the way the body moves according to the rhythm and beat of the music, and thus connects the audience and the dancers as one. the cha-cha dance styles have varied over the past years into the Ballroom, Disco, Cuban, and Round dance cha-cha styles are different from each other with the techniques and speed.
Merengue Dance
Another Latin American dance is called the Merengue, this is a two-step dance and the tempos vary a great deal, it can be a quick and sharp dance which transforms into a slower ballroom merengue. This dance is easy to learn and is fun for everyone to learn.
Merengue is the official music and dance of the Dominican Republic, which is a combination of two dances from the 1700's and the early 1800's which was created by the black slaves mimicking their masters and putting their own twist on the dance.Merengue dance finds its beginnings in the sugarcane fields and rural communities of the Dominican Republic during the 19th century. Influenced by a blend of African, European, and indigenous traditions, the dance's quick footwork and playful movements were an expression of joy and celebration.
Immerse Yourself in the World of Merengue Experience the magic of merengue dance with us. Whether you are a novice or an experienced dancer, our classes provide an opportunity to embrace the rhythms and spirit of this beloved dance form.
Global Appeal and Influence
Beyond their countries of origin, Latin dance styles have gained immense popularity worldwide. They have been embraced in various dance communities, showcased in competitions, and featured in movies and television shows. The energetic and passionate nature of Latin dance resonates with people of all backgrounds, transcending language barriers and fostering a universal connection through movement.
Personal Expression and Joy
Latin dance is not just about mastering steps; it's about expressing oneself and experiencing sheer joy. The music and movements allow dancers to connect with their emotions, tell stories, and share moments of connection with their partners and audiences. Whether dancing socially, competitively, or as a form of personal expression, Latin dance ignites a fire within that can't be contained.Latin dance is a testament to the power of movement and music in bringing people together. Whether you're swaying to the sensual beats of bachata or moving to the fiery rhythms of salsa, Latin dance offers an exhilarating journey into a world of passion, connection, and pure joy.